Facebook
Cincinnati News

Covington News

Latonia News

ImSoCov


Kenton County News

Boone County News

Campbell County News


Grant County News

Northern Kentucky Life

Old NKY Photos

NKY Directory


Community asked to help with Bryan's funeral expenses

September 4, 2014
The family of the 8-year old Covington boy who drowned is getting help from the community, raising funds to give him a proper burial.

Bryan Nolasco Morales was fishing with his family where the Whitewater River and the Great Miami River meet in western Hamilton County, when he fell into the water on Labor Day.

Crews found the 8-year old's body on Wednesday.

An online effort at gofundme.com to help pay for Bryan's funeral is underway.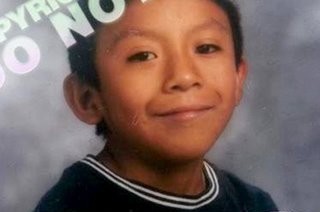 "Bryan's mother and stepfather are customers at my local Hispanic store," wrote the sponsor of the page. "I have gotten to meet some special people these last couple years and Bryan and his family are one the great families."

Bryan was raised in Covington KY. He was a student at Glenn O. Swing School.

It was a helicopter that spotted what appeared to be a body in the Great Miami River on Wednesday, Local 12 reported, after a three-day search.