Two Covington neighborhoods
virtually crime free
Trying to figure out why West Covington/Botany Hills and most of the Licking Riverside District have low crime stats. Shows reported crimes over the past week. Any insights? Facebook >>
---
Work begins on latest mural for downtown Covington
BLDG on Pike Street announces "FAILE: Around the Corner," a large scale art installation, now underway off Sixth Street near Madison Avenue.
---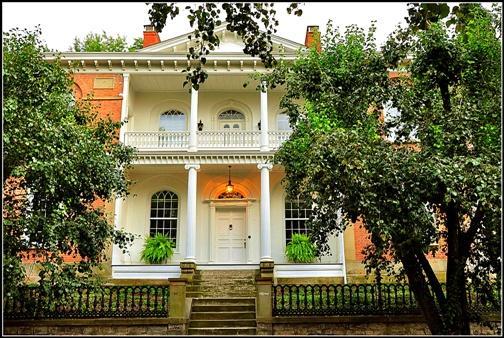 Carneal House finally sold
Looks like the historic Carneal House has finally been sold after being on the market for years. Asking price was $2,499,000.
---
Rowing on the rivers
Members of the the Cincinnati Junior Rowing Club can be seen paddling the Licking River on weekends.
---
Fidelity Investments continues to reduced Covington workforce
Meant to happen over a 18 month period, Fidelity Investments continues to reduce staffing levels at its Covington campus.
---
Shareholders approve sale
of Time Warner to Comcast
Time Warner Cable shareholders on Thursday approved the planned $45 billion takeover of the company by Comcast. Comcast will then sell the local system to Charter Communications.
---
Facebook post tells of yet another assault in downtown Covington
Downtown Covington worker was allegedly held up by gunpoint at 5th and Greenup on Wednesday.
---
Bedbugs at state services
offices in Covington?
People visiting the offices of KY Cabinet for Health and Family Services offices at 19 E.Pike Street, took to Facebook to complain that the place is filled with bedbugs.
---
Covington alleged rapist captured; another still on the run
Jameel Mason, one two suspects police have been looking for, alleged to have raped a minor, was arrested last evening. Deyshawn Perry is still at large. Both lived in Covington.
---
---
previously /
---
Work progressing on new
wall at Devou Park entrance
Workers contracted by the City of Covington continue to build a heavy-duty wall near the entrance to Devou Park on Western. Photos by Jason Miller.
---
Bedbugs at state services
offices in Covington?
People visiting the offices of KY Cabinet for Health and Family Services offices at 19 E.Pike Street, took to Facebook to complain that the place is filled with bedbugs.
---
Sixth District enjoy outing at Banklick Creek, despite weather
Despite the the wind and the rain, these brave 5th graders from 6th District Elementary hopped into the Banklick Creek and collected a whole school of fish! Photos by Ohio River Foundation.
---
Enquirer catches up
on Meinken Field story
We had it last week, that Covington schools was buying it from the city.
---
Police pull women's
body from Ohio River
A woman's body was pulled from the Ohio River on the Cincinnati side last evening after being spotted near the Brent Spence Bridge Monday night.


---
Enquirer claims there's an 'outcry'
about old brewery building
A public outcry over the possible demolition of the historic Bavarian Brewery building is taking place in the form of a petition drive.


---
Subject of new 'Kill The
Messenger' movie lived in Covington
Long before Gary Webb became one of the country's most revered – and then reviled – investigative reporters, he was infamous in Covington's Old Seminary Square neighborhood for shooting a guy in the butt.
---
Gateway College breaks ground for cosmetology, massage center
When opened in the spring of 2015, the center at 440 Scott Blvd. will house Gateway's Cosmetology and Massage Therapy programs in the same location for the first time. The programs will continue to offer cosmetology and therapeutic massage services to the public.
---
Braxton Brewery continues to depend on the kindness of others
Braxton Brewery, which hopes to open on Seventh Street, shows off its donated sign. Currently seeking donations online, two things we'd already told you about.
---
Grateful Grahams owner organizes Covington festival
A new festival featuring music, food, art and other activities is taking place in October. Grateful Grahams owner Rachael DesRochers created the Good People Festival in an effort to create an all-ages, family experience.
---
Short-lived Wedding Mall
will be a part of hotel
A little bit of good news for downtown Covington. The failed and short-lived Wedding Mall building will become a part of the new Hotel Covington complex. The hotel was announced two years, although no overt work has begun on converting the old City Hall.
---
Meinken Field being sold to Covington school system
Covington Independent Public Schools is buying Meinken Field from the city for $28,000. Holy Cross Catholic School will still be allowed to use the baseball field.
---
City to settle suit by pedestrian struck by police cruiser
The city has decided to settle a lawsuit by Jeffrey Keeney who was struck by a police cruiser on Madison Avenue in 2013. Settlement amount not disclosed..
---
Covington could learn something
from Lower Price Hill
Both Covington and Lower Price Hill have poor education stats and high poverty rates but LPH just took a big step.
---
Madison Avenue store will have a
moving sale before leaving
HomeStyle, a new retailer in challenged downtown Covington, will have a moving sale before closing the store. It's owner said the store will close because "screaming white trash" outside.
---
Suspect sought in Independence stabbing
Independence police are looking for a man in connection with a Thursday morning stabbing..
---
More news headlines >

Facebook: News from all around Northern Kentucky >
Our multitude of neighborhood Facebook pages in Northern Kentucky have all the news.


national notations /
---
Ebola crisis reveals
disparities at U.S. hospitals
---
Passenger tweets about
delay, gets kicked off flight
---
Shooting range refuses
to serve Muslims
---
The 10 states with
the worst quality of life
---
Why are Republican governors
in trouble?
---
One month in, Ukraine truce
exists in name only
---
Poll: Americans fear
government can't protect them
---
U.S. ends decades
long Vietnam arms ban
---
Applebee's Customer
Punches 80-Year-Old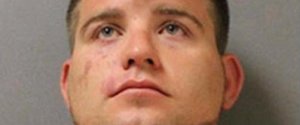 ---
Roller Coaster Decapitates Deer
As Passengers Watch In Horror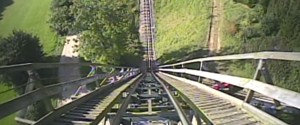 ---
Someone Killed Nearly 1,000
Chickens With A Golf Club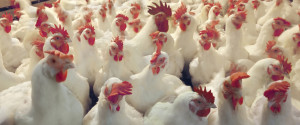 ---
Two Teachers Allegedly
Had Sex With Male Student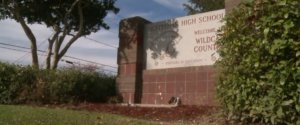 ---
Missing Woman Found
In Her 1960s Hometown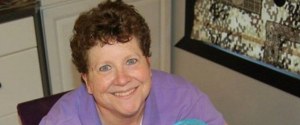 ---
Man Refused To Move Car For Emergency Helicopter Landing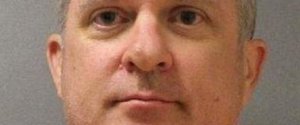 ---
Cop Raped Girl In Back
Of Patrol Car While On Duty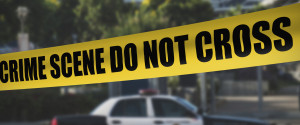 ---
Police Say Accused Cop
Killer Is Making Mistakes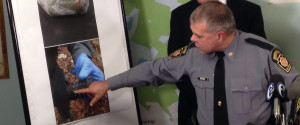 ---
Sandy Hook Bomb Scare Was
'Low To No Threat'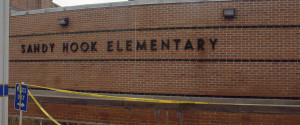 ---

U.S. could kill me,
Argentina's leader warns
"So, if something happens to me, don't look to the Mideast, look north" to America, Cristina Kirchner says.


---

America's oldest workers:
Why they won't retire
Betty Soskin has held many jobs, but it wasn't until she was well into her 80s that she found her dream job.


---

No one wants to
host the 2022 Olympics
The world has sent the Olympic governing committee a message, but it appears nobody is listening.


---

Senate candidate
unapologetic for video
New Mexico's Allen Weh dismisses the blowback as cries from the "far left" and vows to "call a spade a spade."


---

Pepsi launching new
soda, but not in stores
The soda giant's naturally sweetened beverage, True, won't be available in any brick-and-mortar outlets.


---

California adopts 'yes
means yes' sex assault rule
Gov. Jerry Brown signs a bill making the state the first in the nation to define when sex is consensual.


---